DETAILED COURSE OUTLINE

The detailed courses outline for BBA programme is given below:( which is subject to any change by the Board of Studies approved by Academic Council & Executive of Himachal Pradesh University, Shimla)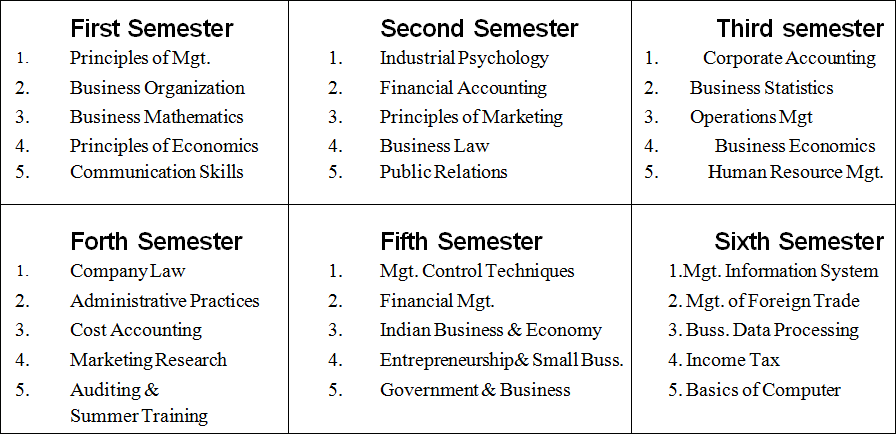 PROJECT REPORT & VIVAVOCE

Each Paper carries an internal assessment of 25% marks which is awarded to the student on the basis of their performance in class tests, class attendance, seminars/assignments and general conduct in the college.

DRESS CODE

'Apparel maketh the man', said the Bard of Avon long ago. It holds true even today. So the following formal dress code is prescribed to make our students look smart, confident and impressive.

For winter (November to February) (Both Boys & Girls)

(1)White Shirt (2) Black Pant • (3) Black Laes-ups Shoes

(4) Black Tie (5) Black Sweater (6) Black Blazer

During summer (March to October) the dress code will be same except coat & sweater. It will be mandatory for all the students of BBA to follow dress code as per above mentioned schedule and requirement.